Mi Pueblo Limpio 🇪🇦
📍 Maliaño (Santander, España 🇪🇦)
⚖️ 7.886 KG 👜 68.500 Lts
All tracked ➡️ CSFN App 📲🌲
This was a day to remember 💚🧭 We had the pleasure & honor to meet @mipueblolimpio21 👨‍👩‍👧‍👦 in Santander 🇪🇦 and did a summer cleanup ♻️ together!! We follow each other on Instagram for a long time, but meeting in person took our admiration for them to a higher level 🌞.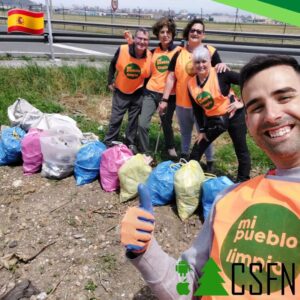 We met part of the team: Marce, Victoria, Gabi and Encarni 👨‍👩‍👧‍👧🌲. Encarni is the wonder-woman 🦸‍♀️ behind the movement although she always put the focus in mipueblolimpio members since they are like a 🤝 family.
We sat in a bar sharing some tea ☕️ while discussing potential ways of helping each other. They gave us precious feedback 💭 about our CSFN app 📲 that we have indeed taken into account 📗.
In short, we had a genuine nice talk and to top it up, we ended up doing a 19KG ⚖️ cleanup together near the airport! 🌿 I wish we lived closer so we could share more cleanups & coffees together, but we're sure this won't be the last one! 😊
So happy to meet you and to have you onboard 📲 "porque mi pueblo limpio, es tu pueblo limpio", let's keep making the 🌍 better together, let's #cleansomethingfornothing #CSFN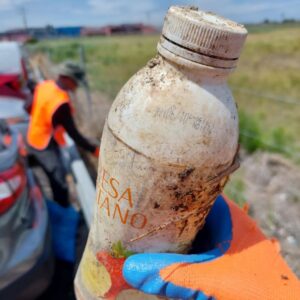 #plasticfree  #basuraleza  #noplanetb  #rivercleanup  #trashtag  #cleanup  #plogging  #litterpicking  #earthday  #yourbagmakesadifference  #keepnaturewild  #justgrabbits  #binit  #ploggingsquad  #roskapäïvä  #just1bag1000  #2minutebeachclean  #5minutebeachcleanup  #unlitter  #уберипростотак  #와이퍼스  #ustranger  #recycle  #dosomethingfornothing