Save Nature Civas 🇸🇰
📍 Košice (Slovakia 🇸🇰)
⚖️ Sooo many KG & bags! (see 📷)
Today's shoutout is for @save_nature_civas! They are a very active cleanup group 🌿 from Slovakia since summer 2019 and they keep cleaning forests and rivers 🏞️ with locals ever since with impressive results. They saw a problem and decided to take action ♻️, the photos speak by themselves 💚. Also, Slovakia as a country has improved a lot their environmental stats 📊, let's see some figures below:
Waste production in Slovakia
For the 1st time ever, only 48% of the municipal waste landed in landfills 🌄 in 2020 while 44% was recycled♻️. These are positive news if we look at the past. As 5 years earlier in comparison, 69% of all municipal waste was sent to landfill and only 15% was recycled. These figures are giving Slovaks and the 🌍 in general lots of hope for a better country.
We believe that the main reason of these changes is coming from ourselves 👨‍👩‍👧‍👦 as citizens. We are the change, we have the power to take action and make the World a better place🌿.
With local groups like @save_nature_civas and its volunteers we'll be able to see more milestones 🏆 in the years to come. Let's keep rocking, let's #cleansomethingfornothing.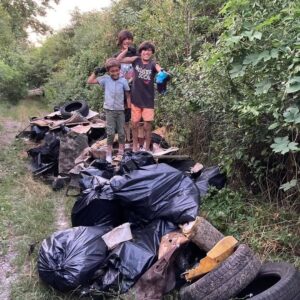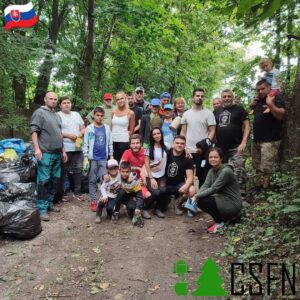 #plasticfree #1dechetparjour #basuraleza #bethechange #rivercleanup #trashtag #cleanup #plogging #litterpicking #earthday #yourbagmakesadifference #keepnaturewild #justgrabbits #binit #ploggingsquad #roskapäïvä #just1bag1000 #porpocoquehagamos #2minutebeachclean #5minutebeachcleanup #unlitter #уберипростотак #dosomethingfornothing