📍Praia do Samouco (Marinha Grande, Portugal 🇵🇹)
🌲 75.140 Lts & 7.500 KG cleaned
💚 Using the #CSFN app 📲 with 150+ cleanups posted!!! 😃
Nestled in the scenic locale of Praia do Samouco in Marinha Grande, Portugal, an exceptional environmental mission unfolds. Spearheaded by Ricardo Machado and his @onepieceafteranother movement, a staggering 75,140 liters and 7,500 KG of waste has been eliminated. Their commendable efforts and progress are diligently tracked on the #CSFN app, showcasing over 150 cleanup activities.
The Essence of 'One Piece After Another'
Beyond a mere cleanup initiative, 'One Piece After Another' serves as a beacon for environmental responsibility. While its main focus lies in safeguarding beaches and forests through regular cleanups, the mission extends further. Ricardo, along with his devoted team, ignites environmental awareness, frequently reaching out to educational institutions with their profound message.
Why Litter Picking Matters
Ricardo emphasizes that simply recognizing the adverse impacts of litter isn't enough. Comprehensive environmental stewardship encompasses practices like reducing, reusing, recycling, and adopting other eco-friendly habits.
Ricardo's Experience with the CSFN App
Ricardo lauds the CSFN app, stating, "For all the plogging enthusiasts out there, the CSFN app is a game-changer." The platform efficiently catalogs cleanup spots and the extent of waste gathered. He further remarks, "Its intuitive design had me thinking – why didn't I get on board earlier!"
A heartfelt shoutout from CSFN: We're immensely grateful for your dedication! Our unwavering support is with you, always. Together, let's pave the way to a cleaner world. Let's #CleanSomethingForNothing 🤜🤛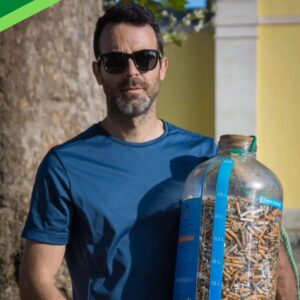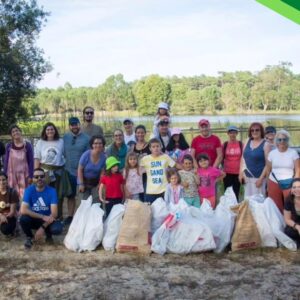 #plasticfree  #basuraleza  #actforchange  #rivercleanup  #trashtag  #cleanup  #plogging  #litterpicking  #earthday  #yourbagmakesadifference  #keepnaturewild  #worldcleanupday  #binit  #pickuplitter  #roskapäïvä  #just1bag1000  #2minutebeachclean  #5minutebeachcleanup  #unlitter  #уберипростотак  #와이퍼스  #ustranger  #dosomethingfornothing  #søppelplukking  #pliking